After a period of beta testing we're launching YouBongo in an updated version with the ability to tag observations using hash tags. These tags allow building of local tag clouds with keywords that make it easier to find specific topics. Observation has always bean able to be categorised which groups them horizontally. Through the latest update, it is now possible to tag observation with one or more hash tags. Which makes it possible to also search for observation vertically across several categories.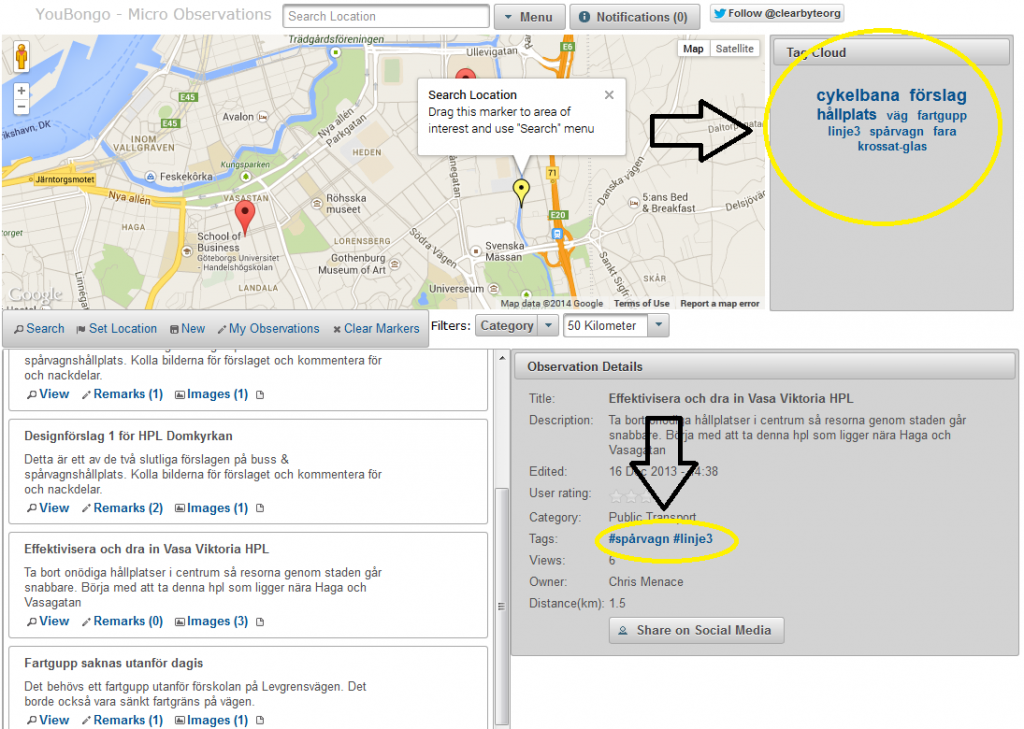 Tags are controlled entirely by the user and makes it easier for others to find observations in a specific geographic area. It also makes it easier for groups and individuals to collaborate by tagging observations with certain keywords depending on the current topic.
Several other new features will be presented during the year according to plan. Should you miss any function or come up with a great idea, it is possible for users of YouBongo to submit a request. We go through our own request and ideas as well as the once we receive to come-up with useful new functions. If you are an organization, you can sponsor functions that you request or think would be important for your organisation. Sponsored functions will get prioritized and will be addressed before other updates.